How to Design a Landscaping Website
A well-designed website is essential for every business in the digital era, and landscaping companies are no different. A visually beautiful and user-friendly website might be the key to acquiring new customers and presenting your landscaping services in the best light. In this post, we will go through the procedures necessary to create an excellent landscaping website that can help your business prosper online. For landscaping website design read here.
1. Define Your Website's Purpose and Goals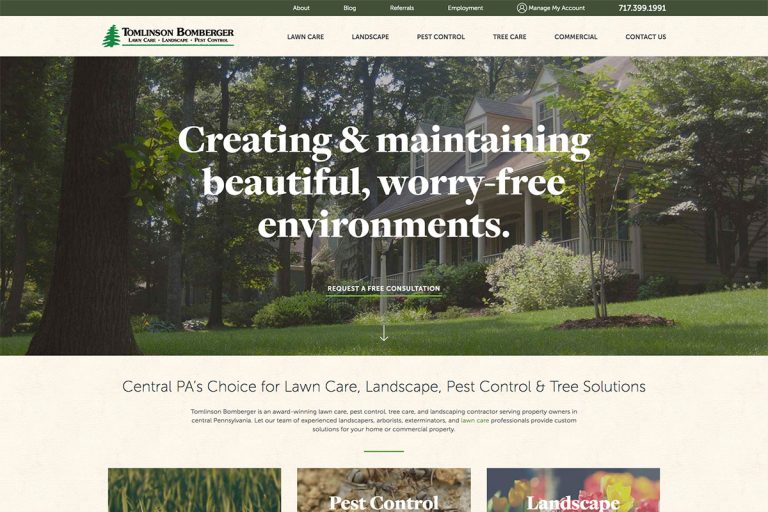 Before you begin the design process, you must first define the purpose and goals of your landscaping website. Are you looking to generate leads, present your portfolio, or provide visitors with useful gardening advice? Understanding the primary goal will have an impact on design and content selections throughout the process.
2. Know Your Target Audience
Identifying your target audience is critical because it allows you to adjust the style and content of your website to their individual needs and preferences. Are you aiming at individuals, businesses, or both? Knowing your target will help you select the appropriate language, imagery, and design components to appeal to them.
3. Choose a Suitable Website Platform
Today, there are various website platforms accessible, each with its own set of capabilities and flexibility. Consider adopting content management systems for landscaping websites like as WordPress, Wix, or Squarespace, which provide user-friendly interfaces and configurable templates.
4. Optimize for Mobile Devices
With the growing popularity of mobile devices, it's critical that your landscaping website is completely optimized for smartphones and tablets. The key to creating a seamless user experience across all devices and allowing potential clients to access your services on the go is responsive design.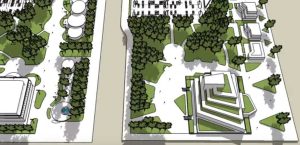 5. Create a Visually Engaging Homepage
Because the homepage is the face of your landscaping website, it should be visually appealing and informative. Use high-quality photographs of previous landscaping work, as well as short and appealing headlines that highlight your unique selling points.
6. Intuitive Navigation
A well-organized and user-friendly navigation system is critical for retaining visitors on your website. Make sure that crucial sections, such as services, portfolio, and contact information, are easily accessible from the homepage by using clear and descriptive menu labels.
7. Highlight Your Services
Make a separate page to highlight your landscaping services in depth. Use h3>headings/h3> to separate service categories such as landscape design, grass upkeep, tree pruning, and irrigation. Include short explanations, relevant photographs, and any certificates or accolades you've obtained. https://helmet2shade.com/
8. Showcase Your Portfolio
Visual proof of your skills can have a big impact on potential clients. Make a gallery of your previous landscaping jobs with before and after photos to show the transformations you've made. Include brief details of each project as well as the obstacles you overcame.
9. Incorporate Testimonials
Displaying client testimonials can help to increase trust and trustworthiness. Include testimonials from delighted consumers who have used your landscaping services. Genuine testimonials, especially with the client's name and photo, give credibility to their claims.
10. Contact and Request a Quote
Make it simple for visitors to contact you. On each page, include clear contact information, such as a phone number and an email address. Consider including a contact form on your website that allows potential customers to obtain a quote directly from you.
11. Optimize for Search Engines (SEO)
Implement simple SEO tactics to guarantee your landscaping website ranks well in search engine results. Investigate landscaping-related keywords and use them naturally into your content, meta tags, and picture alt tags.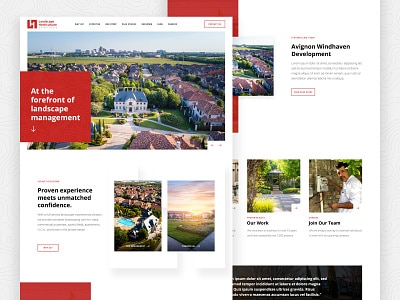 12. Blog and Gardening Tips
Consider including a blog section on your website to discuss gardening ideas, landscaping trends, and industry insights. Regularly updating your blog not only gives valuable information for readers but also helps boost the search engine ranking of your website.
13. Social Media Integration
Integrate social networking links onto your website so that users may effortlessly share your information across several platforms. This integration might also assist you in growing your social media following and engaging with your audience across several channels.
14. High-Quality Content
Make material for your audience that is useful, entertaining, and relevant. Well-written articles, tips, and instructive videos can help you establish yourself as a landscaping expert and keep visitors coming back for more.
15. Regular Updates
Maintain your website with the most recent projects, services, and industry changes. An out-of-date website may create the impression of neglect, which may turn off potential customers.
Conclusion
A well-designed landscaping website is a potent tool that may propel your company to new heights. You can develop a website that not only attracts potential clients but also sets you apart from the competition by defining your goals, knowing your audience, and including crucial features such as intuitive navigation, captivating visuals, and SEO optimization. Remember to maintain your information up to date and relevant, and your landscaping website will become a great addition to the success of your firm.