How much does a Google site cost?
Introduction
Users are able to quickly develop and host their own websites with the help of the popular website builder Google Sites. It doesn't matter if you're an individual, a small business, or an organisation; Google Sites has a variety of features that can assist you in constructing a website that appears to have been professionally designed, even if you don't know how to code. When considering the use of Google Sites, one of the most important factors to take into account is the cost involved. This article will discuss the various pricing plans that are available for Google Sites in order to provide you with a better understanding of how much it may cost you to use this platform for your website. How much does a Google site cost?
Free version of Google Sites
Users are able to create simple websites at no cost using Google Sites' free edition, which is available to them. You get access to a wide variety of important features and tools with the free edition, allowing you to construct a website that is functional. Individuals or smaller organisations with straightforward website requirements are good candidates for this solution. It is essential to keep in mind, however, that the free version does come with a few restrictions, the most notable of which are a generic domain name (sites.google.com/your-site) and a restricted amount of storage space.
Paid versions of Google Sites
If you require more advanced features and a more professional website, however, you may want to consider upgrading to one of the commercial versions of Google Sites. The free version of Google Sites is sufficient for meeting basic needs. Google Workspace and Google Workspace for Education are the names of the two different premium plans that are available for Google Sites.
1. Google Workspace
Google Sites is one of the tools that are included in the Google Workspace productivity suite, which also includes other useful applications. The Business Starter plan of Google Workspace has a starting price of $6 per user per month. This plan provides 30 GB of cloud storage, a custom domain name, and access to all of Google Workspace's applications. This plan is well-suited for people and those running small businesses who require a professional website in addition to other productivity tools such as Gmail, Google Drive, and Google Docs.
Under the umbrella of Google Workspace, Google offers two additional payment options known as Business Standard and Business Plus to cater to the requirements of larger businesses. Additional features, such as expanded storage capacity, advanced security choices, and enhanced collaboration capabilities, are included with these plans. These plans have prices that run anywhere from $12 to $18 per user on a monthly basis.
2. Google Workspace for Education
Google also provides educational organisations with a specialised version of Google Workspace called Google Workspace for Education. This version of Google Workspace was developed exclusively for educational institutions. This edition features Google Sites in addition to other Google educational resources such as Google Drive, Google Classroom, and Google Meet. Pricing for Google Workspace for Education is dynamic and changes depending on the number of users at an institution as well as the particular needs of that organisation. Google can provide educational organisations with additional information on pricing and licencing choices if they make contact with the company.
Factors to consider
Choosing which version of Google Sites to use requires taking into account a few different aspects, including the following:
1. Budget
The amount of money you have set aside for your website will play an important part in selecting which plan is most suitable for your needs. The free edition of Google Sites is a great alternative for individuals who do not have a lot of money, but it does have some restrictions. Investing in one of the paid plans might provide you with a more professional online presence as well as additional features if you have a budget set aside for the costs of maintaining a website. For web design in dandenong see here.
2. Website needs
Take into account the particular demands placed on your website. If you require more advanced features, greater storage space, and a custom domain name, it is possible that the pricier options will better meet your needs. On the other hand, if your requirements for a website are quite straightforward and you have no problem working within the constraints of the free edition, you can begin with the free plan and then upgrade at a later time if you find it necessary to do so.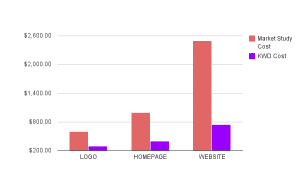 3. Scalability
It is essential to give careful consideration to the scalability provided by each of the plans if you believe that your website will require additional features in the future. The commercial versions of Google Sites provide more flexibility and opportunity for expansion, allowing you to meet increased storage needs, extra users, and advanced features as your website evolves. If you are interested in learning more about the paid versions of Google Sites, go here.
Conclusion
In conclusion, Google Sites is available in both a free and premium edition, so that it may meet the requirements of a variety of websites. The free version is appropriate for individuals or small organisations that have only the most fundamental needs, while the commercial versions, which are offered through Google Workspace and Google Workspace for Education, offer more sophisticated features, more storage capacity, and the ability to use a custom domain. Pricing for Google Sites differs from one plan to another and is determined by the requirements of the individual website. How much does a Google site cost?
When determining which version to go with, your budget, the requirements of your website, and the scalability requirements should all be taken into consideration. Analyse the benefits and drawbacks of each plan to determine which one is the most suitable for achieving your objectives with the resources that you have. Keep in mind that you can begin with the free edition and then switch to a paid plan at a later time if you find that your website requires more advanced capabilities as it develops. For a website company.