Can I Sell My Book on Shopify?
Introduction
Self-publishing has become a popular way for aspiring authors to share their creative works with the world in the digital age. Selling books online has never been easier thanks to the rise of e-commerce platforms. Shopify, a renowned e-commerce platform, has grown in popularity among both entrepreneurs and creatives. Can you, however, sell your book on Shopify? In this post, we'll look at the advantages and disadvantages of utilizing Shopify to sell your book straight to readers.
Why Choose Shopify?
Shopify is a versatile and user-friendly platform that provides a variety of tools and features targeted to online retailers' needs. Here are some convincing reasons why authors should consider selling their books through Shopify:
1. Customizability
Shopify users can personalize their online stores to fit their distinct brand and style. This means you may design an aesthetically beautiful and professional website that presents your book in the best light possible. You have the freedom to design your online business precisely how you want it, from themes and templates to colors and layouts.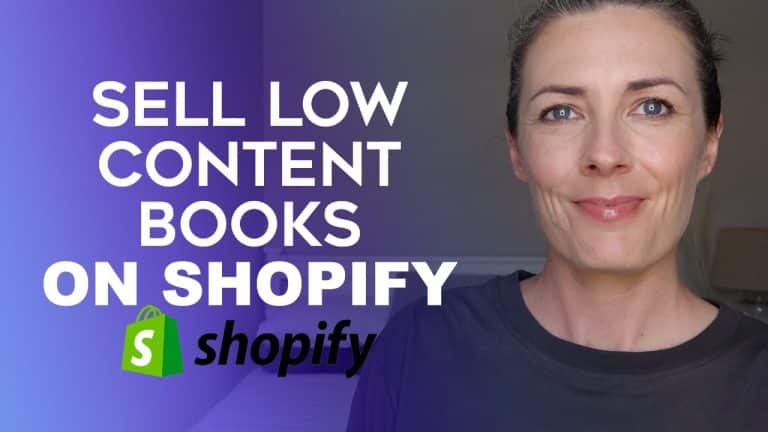 2. Ease of Use
Shopify excels in this area since not everyone is technologically competent. The platform is extremely user-friendly, allowing authors with little to no technical skills to utilize it. To set up and run your online business, you do not need to be a web developer. With a simple layout and simple navigation, you can concentrate on what you do best: creating and promoting your book.
3. Secure Payment Processing
Shopify maintains the safety and security of all transactions on your online business. It accepts a variety of payment processors, including PayPal and credit card payments, to provide your consumers with a smooth and secure buying experience. This level of security is critical for establishing trust with potential purchasers, particularly when selling digital products such as e-books.
4. Digital Product Delivery
As an author selling e-books, you'll need a dependable way to send your digital items to clients after they've purchased them. The infrastructure of Shopify allows you to automate the distribution process, guaranteeing that customers receive their e-books immediately after completing the transaction. This fast delivery increases convenience and improves client happiness.
5. Marketing and SEO
Having a well-designed online store is only the beginning. Effective marketing tactics are required to attract potential buyers and reach a larger audience. Shopify offers a variety of marketing tools, including as built-in SEO tools, email marketing connectors, and social media plugins, to assist you in promoting your book and increasing sales.
How to Sell Your Book on Shopify
Now that you understand why Shopify is a fantastic choice for selling your book, let's go over how to set up your online store:
1. Create a Shopify Account
To begin, go to the Shopify website and create an account. Depending on your demands and budget, you can select from a variety of subscription programs. You'll have access to the Shopify dashboard after signing up, where you can manage your store settings, goods, and orders.
2. Set Up Your Online Store
Once you have your account, you can begin customizing your online store. Choose a subject that corresponds to the genre of your book and your personal brand. Colors, fonts, and layout may all be customized to create a visually appealing website that appeals to your target demographic. To captivate potential purchasers, post high-quality photographs of your book cover and offer interesting descriptions.
3. Add Your Book as a Product
Navigate to the "Products" area of your Shopify dashboard and click "Add Product" to add your book to your store. Fill out all of the required information, such as the book title, author name, description, and price. You can build variants for each format inside the same product listing if you sell numerous formats (e.g., PDF, ePub).
4. Set Up Payment and Shipping Options
Shopify offers a number of payment channels through which you may accept payments from clients. If you intend to sell physical copies of your book, connect your favorite payment method to your store and specify delivery options. Because e-books are supplied digitally, you can skip the shipping configuration.
5. Enable Digital Product Delivery
Because you are selling e-books, you must set up automated delivery to ensure that buyers receive their ordered files as soon as possible. Shopify includes capabilities for securely delivering digital products via download links or email. This smooth process improves the consumer experience and encourages favorable feedback. https://inclusivementalhealth.org/ndis-registered-victoria/
Promoting Your Book and Driving Sales
Setting up your online business is merely the beginning. You must aggressively market your book in order to create sales and build your reading base. Consider the following excellent strategies:
1. Leverage Content Marketing
Create a blog on your Shopify store to provide insights, writing tips, and behind-the-scenes information about your book. Engaging content can entice readers to become customers. In order to reach a larger audience, guest post on other blogs or cooperate with book influencers.
2. Offer Discounts and Promotions
Everyone enjoys a good bargain. To entice potential buyers, offer limited-time discounts, bundle offers, or promotional codes. These promotions can create a sense of urgency and increase sales during certain times of the year.
3. Engage with Your Audience
Engage your audience through social media sites. Participate in conversations, respond to comments, and promote book discussions. Building a solid internet presence can result in devoted readers who eagerly await your next efforts.
4. Collect and Showcase Reviews
Positive feedback and testimonials can have a big impact on the decisions of potential buyers. Encourage your readers to post reviews on your Shopify store and prominently display them on your website. Sincere and favorable remarks will help your book gain trust and credibility.
5. Collaborate with Book Clubs
Offer special bargains or author Q&A sessions to book clubs, both online and offline. Book clubs can help you promote your work to a dedicated community of readers while also generating significant word-of-mouth promotion. For diverse bookstore website design click here.
Conclusion
To summarize, yes, you can sell your book on Shopify, and it's an excellent platform for authors to display their works. It is a favorite choice for self-published authors because to its customizability, ease of use, safe payment processing, and digital product delivery. You may reach a larger audience, increase book sales, and develop a successful writing career by creating an online store and utilizing smart marketing tactics. Embrace the power of Shopify to get your book in front of readers all around the world and turn your love for writing into a profitable company. Good luck selling!