Can You Dropship Multiple Products on One Website?
Introduction
Dropshipping is a popular business concept for entrepreneurs who want to launch an online retail store without carrying inventory. It has many advantages, including as inexpensive startup costs, flexibility, and the opportunity to sell a large range of products. However, one frequently asked topic is if it is possible to dropship many products from a single website. In this essay, we'll look at the viability and best practices for dropshipping various products from a single website.
The Pros of Dropshipping Multiple Products
There are various advantages to offering multiple products on your website when dropshipping:
1. Diversified Revenue Streams
You can target different client segments and tap into multiple niches by offering a diverse selection of items. This diversification reduces the risk of relying on a single product or market. If demand for one product or niche falls, you have other goods to fall back on, maintaining a constant stream of cash.
2. Increased Customer Lifetime Value
When you have a variety of products to offer, you have the potential to upsell and cross-sell to your customers. You can raise the average order value and maximize the customer's lifetime value by proposing related or complementary products. This method not only increases money, but it also increases customer pleasure and loyalty. For dropshipping website design see here.
3. Competitive Advantage
Offering a varied choice of products might provide you a competitive edge in a crowded e-commerce landscape. It enables you to distinguish yourself from competitors who may concentrate on a specific product or niche. Customers are more likely to choose your website over others if you provide a one-stop-shop experience, resulting in greater sales and market share.
Challenges of Dropshipping Multiple Products
While there are benefits to dropshipping several products, it is crucial to note the drawbacks:
1. Inventory Management
You rely on your suppliers to fulfill orders on your behalf as a dropshipper. When you have many products from different vendors, inventory management gets more complicated. To ensure availability, fast order processing, and accurate shipment tracking, you must coordinate and communicate effectively with your suppliers.
2. Product Curation and Quality Control
Offering a diverse assortment of items necessitates careful product selection. Quality control becomes critical in order to preserve client happiness and avoid negative feedback. It is critical to select reputable suppliers and undertake extensive research to guarantee that the products you offer satisfy the expectations of your clients.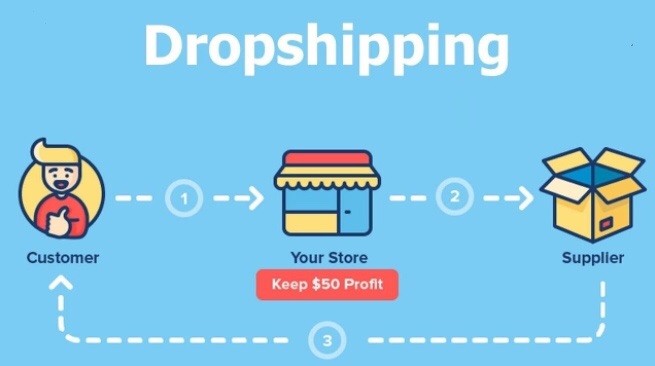 3. Website Organization and Navigation
Organizing your website becomes crucial when dropshipping several products. To assist customers easily locate what they're looking for, you must design clear and intuitive navigation menus, product categories, and search features. Investing in a user-friendly website design and enhancing the user experience can increase client satisfaction and drive sales dramatically. https://qualitycareunlimited.com.au/
Best Practices for Dropshipping Multiple Products
Consider the following best practices for successfully dropshipping various products on one website:
1. Niche or Theme Selection
Select a niche or topic that will allow you to offer a consistent selection of products. A defined emphasis assists in attracting a specific target audience and streamlining your marketing efforts.
2. Supplier Management
Establish solid ties with dependable suppliers who can regularly and rapidly fulfill orders. Communicate with them on a regular basis to ensure stock availability and to stay up to know on any product modifications or difficulties.
3. Product Presentation
Spend time and energy developing intriguing product descriptions, high-quality photos, and interesting content. To entice clients and boost conversions, highlight each product's unique selling advantages.
4. Effective Website Organization
Create a clear and logical framework for your website. Use simple navigation menus, sensible search features, and well-defined categories to help visitors easily identify products.
5. Streamlined Order Fulfillment
Create effective order fulfillment processes to ensure on-time delivery and accurate tracking data. When possible, automate processes to reduce errors and enhance overall operational efficiency.
6. Customer Support and Communication
To respond enquiries, resolve issues, and establish trust with your consumers, provide great customer service. Respond to communications quickly and communicate any updates or delays in product availability.
7. Continuous Optimization
Monitor and analyze your website's performance, sales statistics, and consumer feedback on a regular basis. Use this data to create data-driven decisions and to continually improve your product offerings, marketing methods, and user experience.
Conclusion
While dropshipping several products on one website is difficult, it is certainly doable with right preparation and execution. You may build a successful dropshipping business by harnessing the benefits of multiple revenue streams, higher customer lifetime value, and competitive advantage. While implementing the best practices discussed, keep in mind to solve the problems of inventory management, product curation, and website organization. With hard work, study, and attention to detail, you may create a profitable online business that offers a diverse choice of products to fulfill your consumers' requirements and wishes.