Do Funeral Homes Need a Website?
The Importance of Establishing an Online Presence
A solid online presence is critical for organisations of all sizes in today's digital age. Funeral homes are no exception, despite their traditional nature. While traditional funeral arrangements were made through phone calls and in-person visits, changes in customer behaviour and expectations necessitate the presence of funeral homes on the web. In this post, we will look at why funeral homes should have a website and the benefits it may offer to their business.
1. Providing Essential Information
Accessibility and Convenience
A funeral home website acts as a one-stop shop for those looking for funeral services. It provides prospective clients with access to critical information such as the funeral home's location, contact information, operation hours, and services. This ease of access and comfort allows people to acquire knowledge at their own speed, without requiring direct interaction. Funeral homes may attract a wider spectrum of consumers and cater to the desires of tech-savvy folks who rely largely on the internet for their everyday requirements by providing this convenience.
Service Offerings and Packages
Funeral establishments can showcase their services and burial packages on their website. This provides potential clients with a comprehensive awareness of their options and allows them to make informed judgements. Families may explore numerous options and compare offers from multiple funeral homes in their area thanks to extensive descriptions, photographs, and pricing information available online. This transparency aids in the development of trust and confidence in the funeral home's professionalism and commitment to providing great services.
2. Establishing Trust and Credibility
Showcasing Expertise and Experience
A well-designed website allows funeral homes to highlight their industry expertise and experience. Potential clients can establish trust and confidence in the services given by presenting information about the funeral directors, their qualifications, and the history of the funeral home. Testimonials and reviews from previous clients can help to build the funeral home's reputation by highlighting the positive experiences of others and offering social proof of the quality of service. https://www.dynamicwebdesign.com.au/our-services/best-website-design-australia/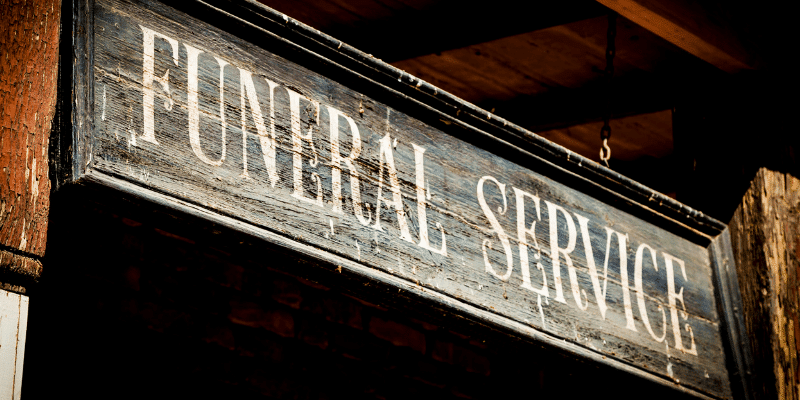 Providing Educational Resources
A funeral home website can be a helpful educational resource, including information on funeral planning, funeral customs, and grief support. Funeral homes can position themselves as sympathetic and informed partners that accompany families through tough times by providing such tools. This not only assists prospective clients in making educated decisions, but it also reflects the funeral home's dedication to assisting families beyond the funeral ceremony itself.
3. Enhancing Customer Communication
24/7 Availability
Funeral homes can be available to potential clients 24 hours a day, seven days a week with a website. While funeral houses have typically been open during regular business hours, bereaved families frequently require quick assistance after hours. To handle urgent questions and provide help when it is most required, a website can provide an emergency contact number or a live chat facility. This degree of availability demonstrates empathy and concern for the needs of mourning families, fostering the funeral home's favourable reputation. For website design for a funeral home see here.
Contact and Inquiry Forms
Funeral homes might use websites to streamline the enquiry and appointment booking processes. Families can easily reach out with enquiries or request meetings with funeral directors by integrating contact forms. This streamlined communication saves both parties time and guarantees that no questions go unanswered. Funeral homes can also utilise email marketing to send further information or updates to individuals who have expressed an interest, such as keeping them up to date on forthcoming events or new service offers.
Conclusion
Funeral homes can no longer afford to ignore the value of having a website in today's digital age. Establishing an online presence through a website not only gives potential clients with accessibility and convenience, but it also allows funeral homes to demonstrate their offerings, experience, and trustworthiness. It improves customer connection by providing 24-hour availability and simplified enquiry methods. By embracing the digital world, funeral homes can adapt to their clients' evolving requirements and expectations.
While conventional funeral services are still important, the incorporation of technology and online platforms can considerably improve the overall funeral planning experience. A website can help you reach a larger audience, communicate with potential clients, and create long-term relationships with families in need.
As a result, it is clear that funeral homes must a website in order to prosper in the current era. The advantages of having an online presence significantly outweigh the time and effort necessary to set up and maintain a website. Funeral homes that embrace the digital landscape are better able to fulfil the requirements of today's tech-savvy consumers while remaining committed to providing compassionate and professional funeral services.
Finally, funeral houses must recognise the need of having a website in order to remain current and competitive in the industry. A well-designed and user-friendly website may give important information, build confidence and credibility, and improve customer communication. Funeral homes may negotiate the ever-changing environment of funeral services by embracing the digital sphere while keeping their fundamental principles and commitment to supporting grieving families.