How to Make a Butcher Profitable
Introduction
Understanding the Market
How do you make a butcher profitable? A solid understanding of the market is required to make a butcher lucrative. This entails studying consumer preferences, determining target demographics, and staying current on industry developments. Conduct market research in your area to evaluate the demand for various types of meats, cuts, and specialized items. This insight will assist you in tailoring your services and pricing to fit the expectations of your customers. For a butcher website design see here.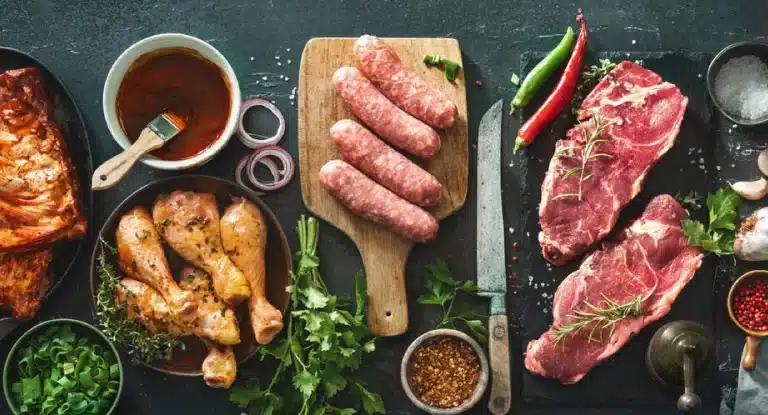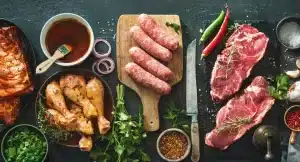 Quality and Sourcing
Maintaining a reputation for high-quality products is an important aspect in making a butcher profitable. Customers are prepared to pay a premium for high-quality meats that are fresh, delicious, and obtained from reputable suppliers. Develop ties with local farmers and ranchers who value animal welfare and environmentally friendly techniques. This enables you to provide customers with meat that is not only delicious but also ethically sourced, giving your butcher shop a distinct selling edge.
Product Differentiation
To differentiate yourself from the competition, offer things that are distinctive and not easily obtained elsewhere. Consider developing exclusive signature cuts, gourmet sausages, or marinated meats for your butcher shop. Create new recipes and sell value-added items such as pre-marinated meats or ready-to-cook meal packages. You can attract a loyal client base and enhance profitability by offering customers something they couldn't get at a conventional grocery store.
Effective Merchandising
Proper merchandising tactics can have a big impact on your butcher shop's profitability. Make an appealing and inviting display that highlights your products. To promote the quality and originality of your meats, use appealing signs, labeling, and packaging. Provide samples to encourage customers to try new goods, and consider organizing your display based on cooking methods or meal ideas to make it easier for customers to explore and make purchasing decisions.
Customer Service
A butcher shop, like any other business, requires excellent customer service. Train your employees to assist consumers in a polite and knowledgeable manner. Provide customised recommendations depending on the customer's preferences and culinary requirements. To assist clients in making the most of their purchases, provide cooking instructions and recipe suggestions. You can nurture loyalty and produce favorable word-of-mouth referrals by developing great relationships with your clients.
Online Presence and Marketing
In today's digital world, having a strong online presence is critical for any business's success. Create an easy-to-use website that promotes your products, offers information about your shop, and allows consumers to place orders for pickup or delivery online. Engage your customers on social media by sharing mouthwatering photographs of your meats and promoting special specials and events. Consider collaborating with local food bloggers or influencers to increase your exposure and attract new customers.
Collaborations and Events
Collaborating with other local companies can be an excellent strategy to boost the visibility and profitability of your butcher shop. Collaborate with restaurants, caterers, or specialty food stores to cross-promote products or organize collaborative events. To involve your community and teach clients about different cuts and cooking techniques, host cooking lessons, sampling sessions, or themed dinners. These collaborations and events not only bring in new clients, but also establish your butcher shop as a culinary resource.
Monitoring and Adaptation
Finally, monitor and assess your butcher shop's performance on a regular basis to find areas for improvement and make required changes. To stay ahead of the curve, keep track of sales data, customer feedback, and industry trends. Based on client wants and market circumstances, adjust your product offers, pricing, and marketing techniques. You may ensure the long-term profitability of your butcher shop by constantly responding to shifting preferences and consumer behavior.
Conclusion
Understanding the market, offering high-quality items, excellent merchandising, exceptional customer service, and leveraging internet platforms and marketing methods are all required for a thriving butcher shop. By applying these techniques and constantly reviewing your business, you can position your butcher shop for success and build a loyal customer base, which will help to your long-term prosperity. https://citibuildconstruction.com.au/custom-homes-sydney/