How Much Does SEO Cost for a Small Website?
Understanding the Importance of SEO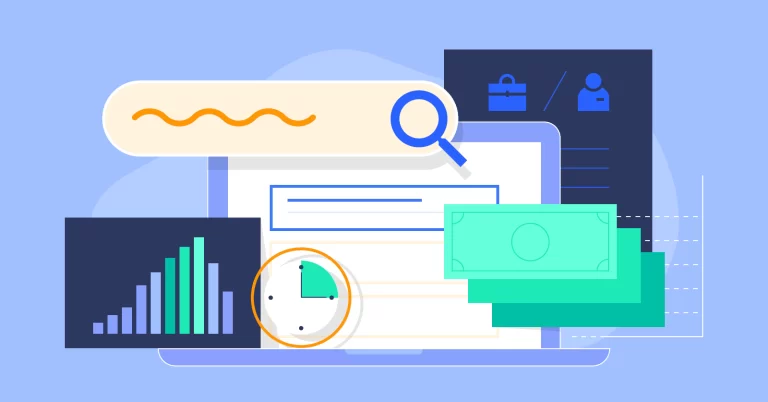 Search Engine Optimisation, also known as SEO, is a vital component of digital marketing that assists small businesses in increasing their online visibility and luring a greater volume of organic traffic. Nevertheless, a question that is frequently asked is, "How much does SEO cost for a small website?" The price of search engine optimisation services is highly variable and is dependent on a variety of criteria. In this post, we will discuss the primary factors that have an impact on the cost of search engine optimisation for smaller websites.
Factors Affecting the Cost of SEO for Small Websites
1. Website Size and Complexity
The price of search engine optimisation services is heavily influenced by factors such as the length and level of difficulty of your little website. When compared to a larger website that contains a huge number of pages, intricate navigation, and dynamic content, a smaller website that only contains a few pages and has a straightforward structure will require less effort to optimise. The greater the amount of effort, both in terms of time and resources, that an SEO expert needs to put in to analysing and optimising your website, the more expensive the service is going to be.
2. Competitiveness of the Industry
The degree to which your market or speciality is saturated with competitors is another factor that might drive up your SEO bill. If you are trying to outrank your competitors in a market that is very competitive and where many businesses are competing for the top search engine results, you will need to make more comprehensive and continuing efforts to optimise your website for search engines. As a direct result of this, the price of search engine optimisation services for your very modest website can be more.
3. Goals and Objectives
The prices of search engine optimisation are also affected by the particular aims and objectives you have for your tiny website. For instance, local SEO techniques will be employed if your major goal is to rank higher in local search results and target a certain geographical area. This can be accomplished by targeting a specific geographic region. On the other hand, if you want to reach a larger audience or expand into various markets, you will need an SEO strategy that is both more complete and more specifically targeted to your needs. This will likely result in an increase in the total cost.
4. SEO Services Package
https://diversewebsitedesign.com.au/cheap-website-seo/ Many companies that provide SEO services offer a variety of packages with a wide range of different degrees of services and features. Your modest website may incur a higher expense for search engine optimisation depending on the bundle that you go with. The most fundamental optimisation strategies, like as keyword research, on-page optimisation, and content optimisation, could be included in the most basic of packages. You can anticipate additional services such as link building, technical SEO audits, competitor analysis, and continual monitoring and reporting as you move up to more complex packages. Because each plan has its own price point, it is essential that you evaluate the requirements of your website as well as your financial constraints before choosing a package.
5. SEO Provider Expertise and Reputation
The level of experience and renown of the SEO service provider are also potential factors that can affect the price. Established agencies or experienced SEO professionals who have a demonstrated track record of producing results may charge more prices than newer or less experienced suppliers. This is because established agencies or professionals have a proven track record of delivering results. Although it may be tempting to go with a cheaper choice, it is essential to keep in mind the level of service that will be rendered as well as the potential effect that this will have on the performance of your website in the long term.
Estimating SEO Costs
It is essential to keep in mind that there is no predetermined fee for search engine optimisation (SEO) services, and that rates might range widely. Some SEO firms charge their clients on an hourly basis, while others offer retainer packages on a monthly basis. In general, the expenses associated with search engine optimisation (SEO) for smaller websites can run anywhere from a few hundred to a few thousand dollars per month. This, of course, is contingent on the aforementioned criteria.
When calculating the expenses of SEO, it is crucial to look at the process as an investment rather than an expense. Your little website can see longer-term benefits from an SEO plan that is carried out well if you drive more targeted traffic to it, increase the visibility of your brand, and boost the number of conversions it achieves.
Conclusion
Small websites that want to improve their online presence and attract relevant traffic should make an investment in search engine optimisation (SEO). The price of search engine optimisation services for smaller websites might vary widely depending on the precise aspects covered in this article. The entire cost is determined in part by factors such as the size and complexity of your website, the competitiveness of your business, the goals and targets you have set for yourself, the SEO services package that you select, as well as the experience and reputation of the SEO provider. For a website builder Perth.
It is necessary to evaluate the needs of your website, as well as your budget and your long-term goals, before attempting to estimate the price of SEO. It is important to keep in mind that search engine optimisation is not a one-time investment but rather an ongoing activity that calls for consistent effort and monitoring. Working with credible SEO consultants who can provide transparent pricing structures and a clear grasp of the services they offer is recommended. This will maximise the likelihood of a successful project.