How much should a single-page website cost?
Introduction
In today's digital age, having a website is a must for both businesses and individuals. A well-designed website may dramatically effect your success, whether you're a small business owner wanting to develop an online presence or a freelancer exhibiting your portfolio. However, understanding the factors that determine the cost of a single-page website is critical when it comes to price. In this post, we will look at the numerous factors that go into deciding the cost of a single-page website.
Factors that influence the cost
Design and Development
The design and development process is one of the most important variables influencing the cost of a single-page website. The price can be substantially influenced by the intricacy and distinctiveness of the design, as well as the level of customization required. If you choose a pre-designed template, the cost may be reduced. However, if you need a custom design adapted to your specific demands, the cost will most likely rise.
Furthermore, the cost is heavily influenced by the development process itself. If you want a simple single-page website with minimum functionality, the development cost will be lower than if you want a website with complex features like e-commerce integration, interactive elements, or content management systems. For a brisbane web designer see here.
Content Creation
Another important factor influencing the cost of a single-page website is content generation. High-quality content is critical for engaging visitors and effectively communicating your message. The cost of creating content varies depending on whether you create it yourself or hire a professional copywriter. Professional copywriters can assist you in optimising your content for search engines and ensuring that it is consistent with the tone and voice of your business.
Responsive Design
A flexible website is essential in today's mobile-dominated society. A responsive design guarantees that your website adapts to different screen sizes effortlessly, resulting in an excellent user experience across devices. A responsive single-page website necessitates additional code and testing, which increases the final cost. However, given the growing number of internet users accessing the internet through mobile devices, investing in an adaptable design is definitely worth it.
SEO and Marketing
Having an attractive and effective website is only the beginning. Search engine optimisation (SEO) and marketing initiatives are critical for driving traffic and attracting potential clients. Including SEO tactics in your single-page website will help it rank higher in search engine results pages. The cost of SEO and marketing might vary depending on your industry's level of competitiveness and the scope of the services you seek. Some web development firms include SEO and marketing in their packages, while others demand a separate price. https://www.dynamicwebdesign.com.au/our-services/an-ecommerce-website/
Price ranges
Let's look at some typical price ranges now that we've examined the components that determine the cost of a single-page website. It's crucial to note that these are rough estimates that can change depending on factors like geographic location and the experience of the web development agency.
Basic Package ($500 – $1,500)
A basic bundle often comprises a pre-designed template with limited customization, basic functionality, and content development limitations. This option is appropriate for individuals or small enterprises with a limited budget or requirements.
Standard Package ($1,500 – $5,000)
The regular bundle includes additional customisation, a responsive design, and enhanced functionality. It could have further features like contact forms, social network integration, and simple SEO optimisation. This package is appropriate for small to medium-sized enterprises in need of a more professional internet presence.
Premium Package ($5,000 – $10,000)
The premium package is intended for companies or individuals who need a highly customised single-page website with sophisticated functionality and features. Custom-designed elements, e-commerce integration, interactive elements, content management systems, extensive SEO optimisation, and more marketing services may be included in this package. The cost represents the level of knowledge and time required to produce a high-end website that stands out from the crowd.
Customized Solutions (Above $10,000)
Customised solutions are available for larger firms or organisations with specific needs. These projects require a high level of customization, advanced features, and complexity. The cost of such initiatives might vary greatly depending on the client's individual needs and aims.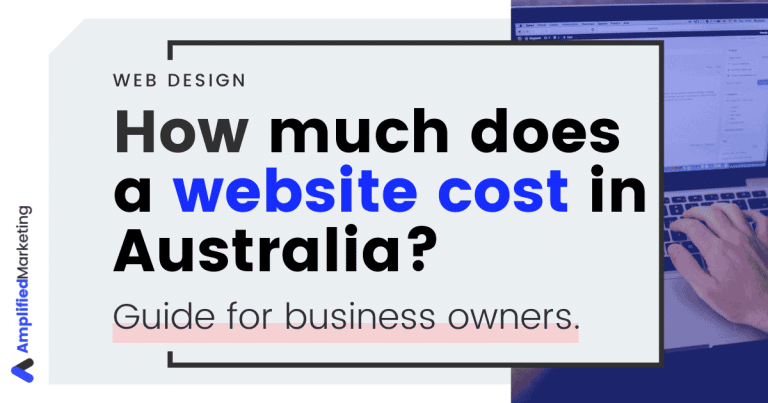 Conclusion
Design and development, content generation, responsive design, and SEO and marketing activities all play a role in determining the cost of a single-page website. It is critical to match your budget to your website's aims and expectations. While there are low-cost solutions, paying in a higher-priced package frequently results in a more professional, effective, and impactful website. Remember to conduct research and select a reliable web development firm that can provide a website that matches your objectives while staying inside your budget. Finally, a well-designed single-page website may create a powerful online presence and help your business or personal brand succeed.