The Importance of an Effective School Website
What do people look for in a school website? A school website is an important instrument for communication and information distribution in today's digital age. It is frequently the first point of contact for parents, students, and the general public. A well-designed and user-friendly school website may boost engagement and deliver critical information to all stakeholders. But what are people looking for on a school website? Let's look at the important aspects and elements that contribute to the effectiveness of a school website. https://diversewebsitedesign.com.au/
User-Friendly Navigation
Easy navigation is one of the major objectives for a school website. Users should be able to swiftly and easily find the information they require. Clear and intuitive menu options are crucial for users to navigate through different sections of the website without becoming lost. Navigation should be well-organized, with headers and subheadings that logically categorise material. Users should also have access to a search function that allows them to quickly find certain material.
Current and Relevant Information
People browse school websites to learn the most recent information about the institution. Academic programmes, entrance procedures, faculty information, extracurricular activities, and forthcoming events are all included. A school website must give accurate and up-to-date information. Users can become confused and frustrated when they encounter outdated or irrelevant content. Regular updates and a dedicated website maintenance team are required to guarantee that the information given is accurate and reflects the school's current offers.
Responsive Design and Mobile Compatibility
With the increased usage of smartphones and tablets, a school website must be responsive and mobile-friendly. Users want a consistent experience regardless of the device they use. A responsive design adapts the website to multiple screen sizes, making it easier to access and view content. Mobile compatibility is especially important because parents and students frequently browse school websites while on the go. A mobile-friendly website not only improves user experience but also reflects the school's dedication to technological advancement.
Engaging Visuals and Multimedia
A visually beautiful website has the potential to leave a lasting impression on visitors. People are naturally drawn to visually appealing content, and school websites should capitalise on this by including high-quality photographs, videos, and infographics. Visitors can get a sense of the active school community by viewing engaging graphics that highlight the school's facilities, student life, and achievements. Videos of classroom activities or student performances, for example, can give a more immersive experience and foster a sense of connection with the school.
Easy Access to Contact Information
An important aspect of a school website is simple access to contact information. Users, particularly parents, may have questions or concerns that necessitate direct contact with school personnel. Contact information, such as phone numbers, email addresses, and physical addresses, should be prominently displayed on the website. A contact form or a dedicated "Contact Us" page can also help with quick and easy communication. Responding to enquiries in a timely and responsive manner can considerably improve user satisfaction and establish trust in the school administration.
Parent and Student Portals
Many schools now include parent and student portals on their websites to create strong parent-school partnerships and facilitate communication. These portals give parents and students personalised access to information such as attendance records, grades, assignments, and school announcements. Parent and student portals make it easier to track academic achievement and communicate with teachers and parents. The presence of such portals on the school website improves transparency and deepens the school-home relationship. https://qualitycareunlimited.com.au/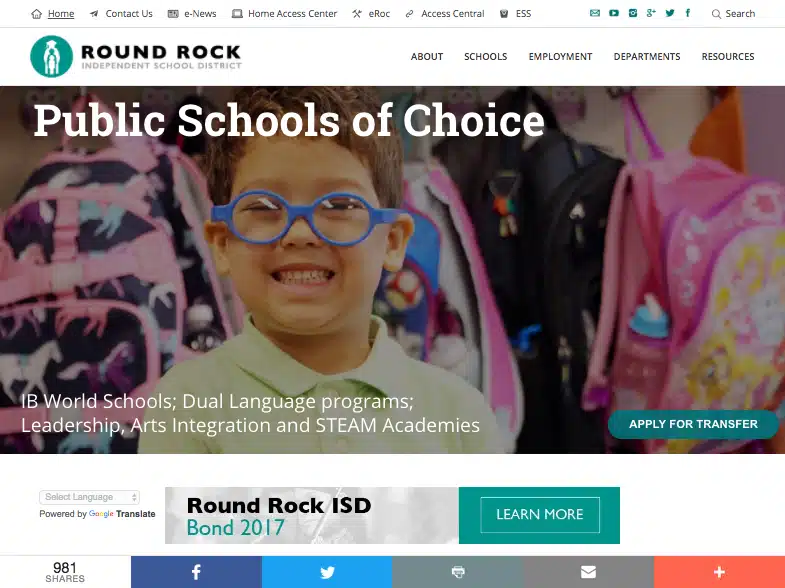 Accessible Resources and Downloads
A comprehensive school website should provide parents, students, and the larger community with access to information and downloads. Documents such as school policies, handbooks, curriculum guides, and academic calendars fall into this category. These tools can help parents understand the school's expectations, procedures, and critical dates. Students can have access to study materials, project guidelines, and educational tools to help them on their educational journey. Newsletters, event flyers, and community involvement activities may be of interest to the general public. By providing these materials and downloads, a school website transforms into a vital information hub, allowing users to stay informed and involved.
Testimonials and Success Stories
What do people look for in a school website? A visitor's image of the school can be strongly influenced by testimonials and success stories from current and former students, parents, and faculty members. Including a testimonial section or page allows readers to read about the experiences of others in the school community. Positive testimonials showcase the school's qualities and successes, giving potential parents and students confidence. Success stories can highlight outstanding alumni successes and indicate the school's capacity to deliver a quality education that prepares students for future success.
Online Admission and Enrollment
It is highly desired for schools that manage admissions and enrolment processes to provide an online platform for these procedures. A web-based admissions and enrolment system makes the process easier for both parents and school administration. It enables parents to apply, upload required documents, and track the status of their application. School administrators can manage applications, review papers, and communicate with candidates quickly. This simplified approach saves time and work for all parties involved while also demonstrating the school's dedication to ease and efficiency.
Social Media Integration
Integrating social media into a school website expands reach and interaction with the school community. Users can easily access and follow updates, announcements, and events on platforms such as Facebook, Twitter, Instagram, and YouTube by incorporating links or widgets to the school's official social media accounts. Integration of social media fosters a sense of community and encourages active engagement in debates and online interactions. It also serves as a platform for displaying student accomplishments and sharing real-time updates, promoting a dynamic and connected educational atmosphere.
Accessibility and Multilingual Support
Accessibility for persons with impairments is ensured by an inclusive school website. Individuals with visual impairments or other disabilities can use the website if web accessibility guidelines are followed, such as providing alternative text for images, captions for videos, and appropriate colour contrast. Furthermore, providing bilingual support, particularly in diverse settings, demonstrates inclusivity and allows non-native English speakers to gain access to critical information. Key material, like as announcements or newsletters, can be translated into several languages to overcome communication barriers and ensure equitable access for all users.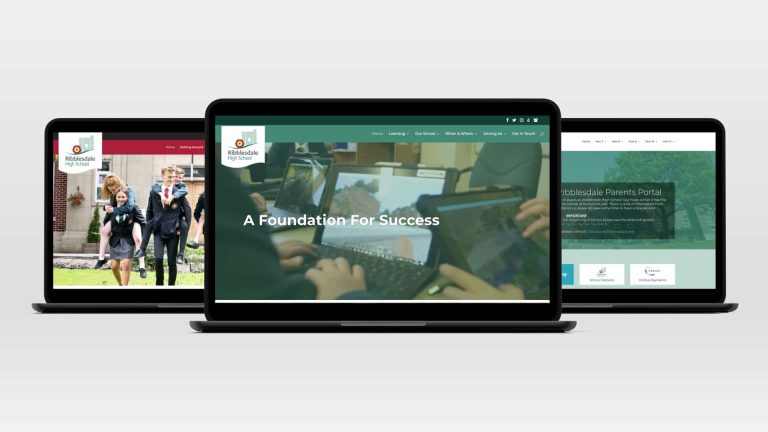 Conclusion
A well-designed school website with user-friendly navigation, up-to-date information, responsive design, compelling imagery, and simple access to contact information can dramatically improve user experience and serve as an effective communication tool. Parent and student portals, easily available information, testimonials, online admission, and social media integration all contribute to a strong and engaging online presence. A school website becomes a valuable resource that reflects the school's beliefs, achievements, and dedication to excellence by satisfying the expectations of parents, students, and the community.