What is an eCommerce Web Developer?
Introduction
eCommerce has become an essential aspect of the corporate environment in today's digital age. With the advent of online buying, businesses are rapidly realizing the need of having a strong online presence in order to reach a larger customer base. This is when eCommerce web developers come in handy. A trained individual who specializes in designing and maintaining websites that support online transactions is known as an eCommerce web developer. They have a distinct set of technological talents and expertise that allow them to design, build, and optimize eCommerce platforms for enterprises.
Skills and Expertise
1. Web Development
Web development is at the heart of an eCommerce web developer's skill set. They are fluent in a variety of programming languages, including HTML, CSS, JavaScript, and PHP, which are required for developing and modifying eCommerce websites. They have a thorough understanding of both front-end and back-end programming, allowing them to design visually appealing and user-friendly interfaces while also assuring smooth functionality and fast data processing.
2. Content Management Systems
eCommerce web developers frequently work with well-known content management systems (CMS) like WordPress, Magento, Shopify, and WooCommerce. These CMS solutions provide the tools and frameworks required to efficiently construct and manage eCommerce websites. Developers are experts at customizing and expanding the functionality of these platforms to fit unique company needs. They can integrate payment gateways, create shipping options, manage inventory, and optimize the eCommerce website's overall performance. For website designer toowoomba see here.
3. Database Management
Managing vast amounts of data is critical for eCommerce websites. Web developers with database management skills can efficiently design and implement strong database structures that store and retrieve information about items, orders, customers, and other topics. They are skilled in database technologies such as MySQL, PostgreSQL, and MongoDB, ensuring the eCommerce platform's security, integrity, and scalability.
4. Responsive Design
A adaptable design is vital for any eCommerce website in the mobile era. An eCommerce web developer knows the need of designing websites that adapt to various screen sizes and devices. Fluid layouts, adaptable graphics, and media queries are used to offer an excellent user experience across PCs, tablets, and smartphones. By emphasizing responsive design, developers assist businesses in reaching and engaging with a larger audience, ultimately increasing conversion rates.
5. SEO and Analytics
The success of an eCommerce website is determined not only by its design and operation, but also by its presence in search engine results. eCommerce web developers understand search engine optimization (SEO) techniques and tactics for increasing a website's organic position. They improve page load speed, create suitable URL structures, and guarantee the website follows SEO best practices. In addition, web analytics tools such as Google Analytics are used by developers to track and analyze website performance, user activity, and conversion rates. These insights assist companies in making data-driven decisions and refining their marketing strategy.
The Role of an eCommerce Web Developer
An eCommerce web developer is critical to the growth and success of an online store. They work with businesses to understand their needs and then translate those needs into functioning and visually appealing eCommerce websites. Their responsibilities include the following:
1. Website Development
eCommerce web developers are in charge of constructing the complete website architecture, ensuring that it is secure, user-friendly, and consistent with the company's logo. They design custom themes, integrate plugins and extensions, and provide consumers with smooth navigation and browsing experiences. They also make certain that the website adheres to web standards and accessibility criteria. https://fishingtackleandsupplies.com/fishing-supplies/
2. Customization and Integration
Each firm has distinct needs, and an eCommerce web developer tailors the website to meet those needs. They tailor the design, functionality, and features to the needs of the company. Third-party tools and services like as payment gateways, delivery providers, and inventory management systems may be integrated. The developer ensures that these integrations run smoothly, providing a unified user experience.
3. Security and Performance
In eCommerce, security is of the utmost significance. Security measures are implemented by developers to protect client data, secure financial processes, and prevent unwanted access to the website. They also improve website speed by reducing page load times, increasing server response times, and employing caching strategies. These activities help to improve the user experience and increase client retention.
4. Maintenance and Support
A web developer's job does not finish with the launch of an eCommerce website. They maintain and support the website on an ongoing basis, ensuring that it is up to date, secure, and compatible with changing technology. They handle any technical concerns, make frequent backups, and install software updates. They also work with the company to add new features, optimize conversion rates, and improve the overall user experience.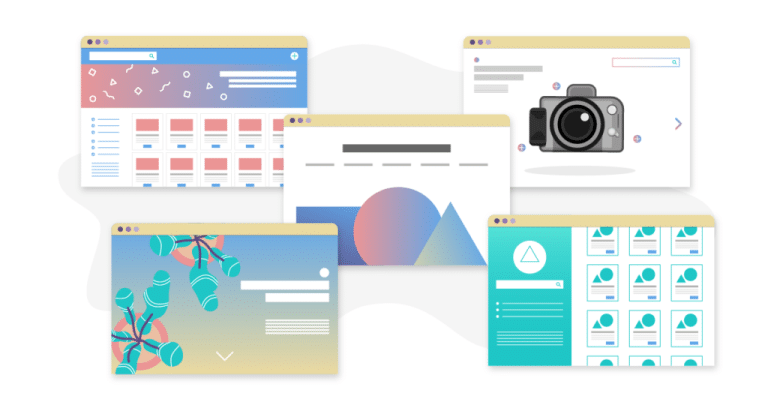 Conclusion
An eCommerce web developer's function is critical in the ever-expanding world of eCommerce. They have a distinct set of technical abilities, competence, and creativity required to create durable, secure, and user-friendly online storefronts. Their efforts help organizations prosper in the digital marketplace, from website building and customisation to security and continuous maintenance. As the popularity of online shopping grows, so will the demand for talented eCommerce web developers, making them a vital asset to any business looking to flourish online.