What Questions to Ask Before Designing a Website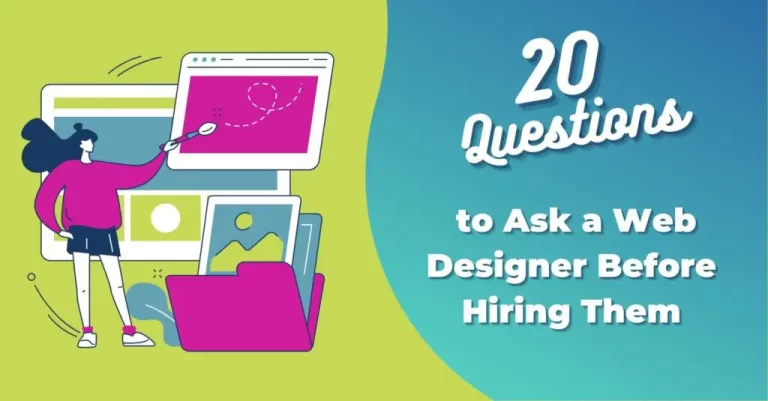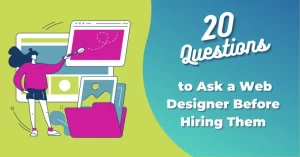 Introduction
The development of a website is a necessary stage in the process of establishing an online presence, and this is true both for individuals and for corporations. However, before getting started with the design process, it is crucial to ensure that you have asked the appropriate questions. What questions to ask before designing a website? This will guarantee that the website you end up with achieves your objectives and caters to the requirements of your intended audience. You will be able to save time, effort, and resources in the long run if you answer these questions early on in the process. Before beginning the process of designing a website, there are a few important issues that need to be answered, which we will discuss in this post.
1. What is the Purpose of Your Website?
The first thing you'll need to do when designing your website is to decide what it will actually be used for. Are you making a website that will be used for online shopping, a blog, a portfolio, or a business website? Having a clear understanding of the purpose will make it easier for you to make design decisions that are in line with your objectives. In addition, you should give some thought to the activities that you would like visitors to your website to engage in, such as completing a purchase, filling out a contact form, or subscribing to a newsletter.
2. Who is Your Target Audience?
It is essential to determine your intended audience before beginning the process of developing a website to meet their requirements and satisfy their preferences. Take into account their demographics, interests, and activities on the internet. When they go to a website, what are some of the things they anticipate seeing? By first gaining an understanding of your target demographic, you can then modify the layout, the content, and the functionality of your website so that it satisfies the requirements that your users have set for you and provides a satisfying experience for the user. What questions to ask before designing a website?
3. What Content Will Your Website Include?
The content is quite important in terms of both attracting visitors and effectively expressing your message. Find out the forms of content, such as text, photographs, videos, or interactive components, you intend to include on your website and make preparations accordingly. Think on how this information will be arranged and displayed in order to make the browsing experience as smooth and easy to understand as possible. In addition, you should consider about whether you will build the material on your own or whether you will employ other experts to do so for you.
4. What Design Style Reflects Your Brand?
The design of your website should represent the identity of your company and generate a consistent presence on the internet. Think about the aspects of visual design that are used to represent your brand, such as the colours, font, and positioning of your logo. Think about the feelings and thoughts that you want your guests to have when they visit your site. A style that is uncluttered and minimalist may give the impression of professionalism, yet employing vivid colours and whimsical typefaces may appeal to a younger audience. Building trust and awareness in your brand will be facilitated by maintaining coherence in your design aspects. https://diversewebsitedesign.com.au/
5. What Features and Functionality Do You Require?
Determine the specific functions and features that must be included on your website. Do you anticipate having a need for e-commerce functionality, a content management system (CMS), a blog, a booking system, or interaction with other platforms? Consider how these qualities connect with both your aims and the requirements of the audience you are trying to reach. Make sure that the design you choose can meet these criteria and that it offers a pleasant experience for the user.
6. What Is Your Budget and Timeline?
For a website design project to be successful, it is vital to have a solid understanding of both the budget and the timeline. Find out how much money you have available to spend on the design, the development, the hosting, and the maintenance of the website. Think about whether you will rely on an internal staff or whether you will hire expertise from the outside. You will be better able to manage expectations and assure timely delivery of your website if you create a realistic timeline and stick to it. https://www.dynamicwebdesign.com.au/our-services/hair-dressing-website-design/
7. How Will You Measure Success?
When you want to analyse how well your website is doing, defining success metrics is absolutely necessary. Think about the key performance indicators (KPIs) that are in line with the objectives you want to achieve. These may include the number of visitors to a website, the percentage of visitors that convert, engagement metrics, or income earned. Implementing technologies such as Google Analytics can help provide useful insights into the effectiveness of your website and assist you in making modifications based on data collected from the website.
Conclusion
It is imperative that the appropriate questions be asked before to the creation of a website in order to ensure that the website that is ultimately created fits your aims and caters to the needs of your intended audience. You may build a solid foundation for a successful website design project by answering essential questions regarding the objective, target audience, content, design style, features, budget, timetable, and measurement of success.