What Should a Church Website Do?
Introduction
In today's digital age, a church website is essential. It acts as a virtual entrance to a congregation, providing information, tools, and a method for members and guests to connect. In this post, we will look at the important tasks that a church website should have in order to serve its goal efficiently.
1. Provide Essential Information
A church website's principal goal is to provide vital information about the congregation. This includes information such as service times, location, contact information, and driving instructions. Visitors should be able to readily access this information on the homepage of the website, ensuring they have all the information they need to attend services or events.
2. Showcase the Church Community
A church website should reflect the congregation's distinct character and ideals. Use the website to promote the mission, vision, and beliefs of the church. Display images and stories of members of the community participating in a variety of activities, such as worship sessions, community outreach programmes, and fellowship gatherings. This gives visitors a sense of the culture of the church and the people that make up the congregation.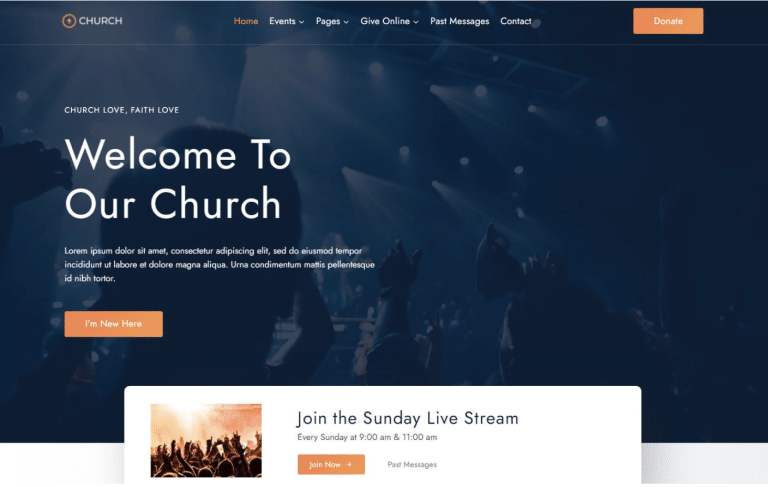 3. Sermon Archives and Resources
A comprehensive sermon archive is one of the most significant items a church website can provide. Provide recordings or transcripts of previous sermons so that members can listen to them again and visitors can get a sense of the teaching style and topic. Consider providing study guides, devotionals, and other materials that can help people grow spiritually outside of the church.
4. Online Donations and Giving
Many people appreciate the ease of internet transactions, including charitable contributions. Integrate a secure online giving system onto the church website, making it simple for members and visitors to make financial contributions. For diverse church websites see here. Explain clearly where the monies go and how they help the church's mission and ministries. Transparency fosters confidence and inspires generosity.
5. Event Calendar and Registration
Churches are frequently focal points for a variety of events and activities. A well-organized website event calendar keeps members and visitors up to date on forthcoming events such as conferences, workshops, and social gatherings. Consider including an online registration system that allows participants to quickly RSVP and reserve their spaces.
6. Outreach and Community Engagement
A church website can be an effective tool for community outreach and engagement. Share information about community service programmes, volunteer opportunities, and collaborations with local organisations on the site. Encourage a spirit of service and compassion among the congregation by providing resources and information on how individuals might get involved.
7. Blog and News Updates
Keeping an active blog or news section on the church website can assist keep members and visitors up to date on the latest events. Share information about forthcoming sermon series, outreach projects, or pertinent news pieces. This keeps the website fresh and encourages community participation on a regular basis. https://www.dynamicwebdesign.com.au/our-services/custom-ecommerce-website-design/
8. Connect through Social Media
Integrate social media channels with the church website to increase reach and interaction. Encourage visitors to follow the church's social media accounts and make these platforms easily accessible. To communicate with the larger community, update the social media pages on a regular basis with inspiring messages, event reminders, and entertaining content.

9. Mobile-Friendly Design
In today's mobile-first world, a church website must have a responsive design that adapts to numerous devices and screen sizes. Make sure the website is mobile-friendly, allowing visitors to access information and services from their smartphones or tablets with ease. This ease of access boosts engagement and creates a favourable user experience.
10. Contact and Feedback
Finally, a church website should have clear and easy-to-find contact information. Include an email, phone number, and physical address where visitors can contact you if they have any questions or issues. Consider including a feedback form or survey to solicit comments from the community. This shows a willingness to listen and improve, which fosters a sense of inclusion and collaboration.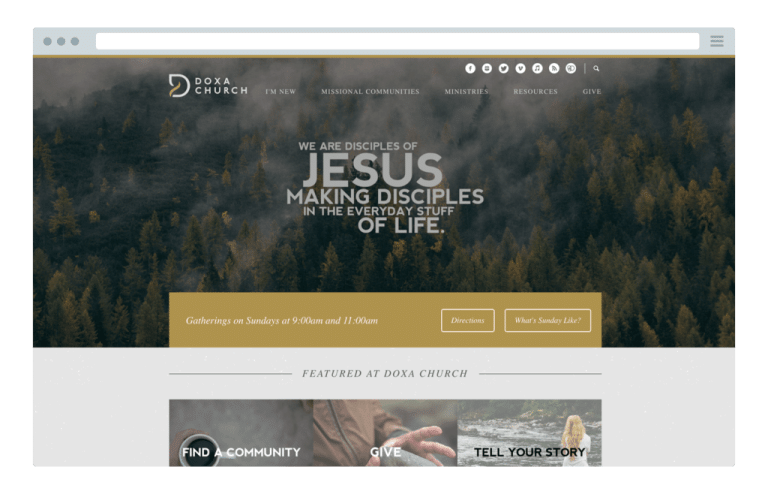 Conclusion
A well-designed church website is crucial in today's digital age for efficiently connecting with both members and visitors. A church website can serve as a valuable resource hub, a method of community interaction, and a platform for communicating the word of faith by fulfilling the functions listed above. Embrace technology's potential and make sure your church website serves its objective of reaching out and connecting people in a meaningful way.