The Importance of a Comprehensive Dental Website
Introduction
A dentistry website is critical in developing a strong internet presence for dental practises. In today's digital age, a well-designed website functions as a virtual showroom, attracting new patients while also offering important information about the practise. It is critical to have an informative and user-friendly dentistry website in order to earn reputation and connect with people. Let's take a look at the essential components of a dentistry website. What should a dental website include?
1. Clear and Engaging Homepage
The homepage is your dental practice's initial impression. It should be designed in a clean and professional manner that reflects your brand's identity. Include a visually appealing banner with high-quality photographs and simple text highlighting your distinct services and specialities. Make sure visitors can readily find your contact information, such as your phone number and address.
2. About Us Section
The "About Us" section allows you to present your dental practise to prospective patients. Use this area to describe your dental team's skills and competence, as well as its mission and values. Professional headshots and brief bios of the dentists and staff members aid in the establishment of trust and familiarity.
3. Services Offered
Make a separate section to highlight the variety of dental services you provide. Sort the services into categories like preventive, restorative, cosmetic, and specialised. Give full descriptions of each service, as well as any new approaches or technology that you use. To demonstrate the efficacy of your therapy, including before-and-after images and patient testimonials.
4. Online Appointment Scheduling
Patients appreciate the convenience of online appointment scheduling. Include a simple interface that allows people to book appointments directly from your website. Connect the system to your practise management software to automate appointment scheduling and decrease administrative workload.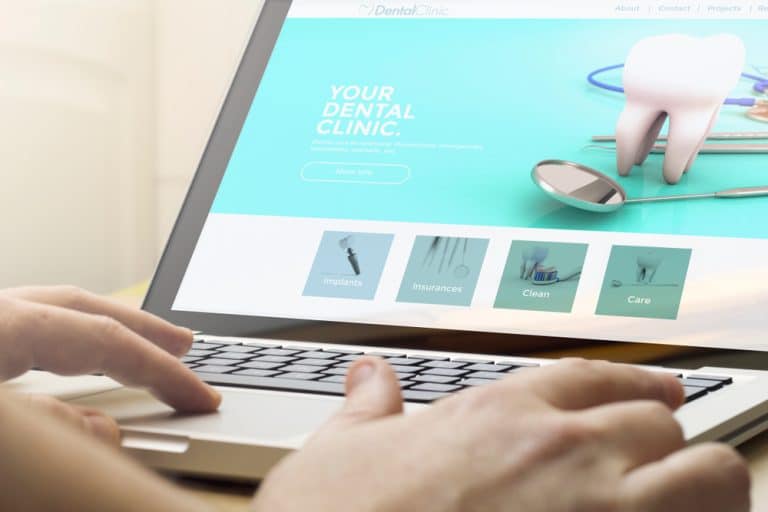 5. Patient Education Resources
Patient education on oral health is critical for providing preventive care and developing long-term relationships. Provide educational articles, films, and infographics on common dental problems, treatment alternatives, and basic oral hygiene practises. This part indicates your dedication to patient education and portrays your practise as a trustworthy source of dental information.
6. Testimonials and Reviews
Positive feedback and testimonials from delighted customers are effective instruments for establishing trust and confidence. Include an area on your website for patients to share their experiences. Include testimonials, star ratings, and connections to third-party review sites such as Google, Yelp, or Healthgrades. Encourage patients to submit feedback following their appointments in order to maintain a strong internet reputation.
7. Before-and-After Gallery
When it comes to aesthetic dentistry, a picture is worth a thousand words. Make a before-and-after gallery of successful treatment results. This visual representation assists prospective patients in visualising the possibilities and transforming impact of your dental services. Ensure high-quality photos with informative subtitles that describe the methods.
8. Blog or News Section
Having an active blog or news section on your dental website has various advantages. It enables you to discuss the most recent market trends, oral health suggestions, and practise updates. Publishing interesting and entertaining material on a regular basis not only keeps your website fresh and relevant, but it also increases search engine exposure, generating organic traffic.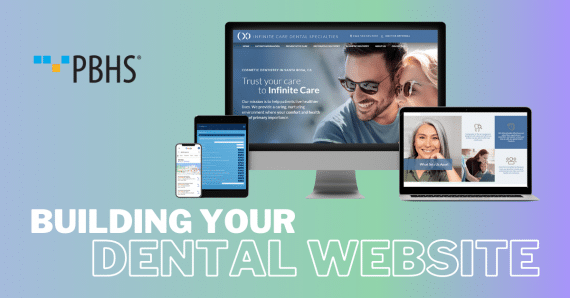 9. Contact Information and Location
Display your contact information prominently on every page to make it easy for visitors to contact your dental practise. For enquiries, include your phone number, email address, and a contact form. In addition, include a map or instructions to your practise location to help patients locate your office. https://kickassdental.com.au/dentist-in-croydon/
10. Mobile-Friendly Design
With the growing popularity of smartphones and tablets, it is critical that your dental website be mobile-friendly. Optimise the look and functionality of your website to deliver a consistent surfing experience across devices and screen sizes. Potential patients can quickly visit your website thanks to responsive design, regardless of the device they are using.
11. Online Patient Forms
By providing online forms on your website, you may streamline the patient registration process. Make digital and printable forms available for new patients to fill out at their leisure. This not only saves time during their initial appointment, but also helps your team to obtain important information ahead of time, resulting in a more pleasant patient experience.
12. Social Media Integration
Integrating your dentistry website with social media platforms improves your online presence and allows you to communicate with patients through various channels. Include social media icons that connect to your practice's profiles on sites like as Facebook, Twitter, Instagram, and LinkedIn. Update your social media profiles with useful content on a regular basis, and use these channels to promote your website.
13. Frequently Asked Questions (FAQ)
Anticipate typical patient queries and address them in a separate FAQ section. Insurance, payment choices, emergency procedures, and post-treatment care are all covered. This helps to ease concerns and provides rapid answers to frequently asked questions, saving both your staff and patients time.
14. Professional Design and Branding
Investing in a professional website design is critical for making a good first impression. Check that the style, colour palette, and typography of your website are consistent with the branding of your practise. Design elements that are consistent across your website and other marketing materials create a unified and recognisable brand identity. https://diversewebsitedesign.com.au/dentist-website-design/
15. Compliance with Privacy Regulations
With a growing emphasis on data privacy, it is critical to adhere to relevant rules such as the General Data Protection Regulation (GDPR) or the Health Insurance Portability and Accountability Act (HIPAA). Outline your privacy policy in detail and notify patients about how their data is gathered, utilised, and safeguarded. Put in place security procedures to protect sensitive patient information.
Conclusion
In the digital age, a well-designed dentistry website is an essential tool for attracting and engaging patients. You may establish a comprehensive and user-friendly website that highlights your practise, fosters trust, and facilitates successful contact with patients by including the critical features outlined above. To ensure your online presence remains powerful and impactful, remember to continually update your website with new material, adapt to developing technologies, and listen to patient feedback. What should a dental website include?