How to Create a Fashion Website on WordPress
Introduction
In today's digital age, businesses, especially fashion labels, must have an online presence. A well-designed website may highlight your fashion line, attract potential buyers, and increase the visibility of your business. WordPress, a popular content management system (CMS), provides an easy-to-use platform for creating and managing your fashion website. In this tutorial, we will walk you through the steps of constructing a fashion website on WordPress. How do I create a fashion website on WordPress?
Step 1: Choose a Hosting Provider and Domain Name
The first step in developing a WordPress fashion website is to select a reputable hosting company. Look for a hosting provider that has good server performance, customer service, and WordPress compatibility. You'll need to register a domain name for your website once you've chosen a hosting provider. Choose a domain name that is memorable and symbolizes your fashion brand. For web design for fashion read on.
Step 2: Install WordPress
You can install WordPress after you have set up your hosting and domain. Many hosting providers allow one-click WordPress installation, making the procedure quick and easy. Alternatively, you can manually download and install the WordPress software from the official website on your hosting server. Follow your hosting provider's installation instructions or the WordPress installation guide.
Step 3: Choose a Fashion Theme
One of the benefits of WordPress is the large number of themes accessible. Choose a theme that meets the aesthetic and functional needs of your fashion firm. On the official WordPress theme directory and many third-party websites, you can find both free and premium fashion themes. From the WordPress dashboard, install and activate the theme of your choosing.
Step 4: Customize Your Website
It's time to modify your website now that you've installed a fashion theme. The Customizer, a user-friendly visual editor provided by WordPress, allows you to customize different aspects of your site's appearance. Colors, fonts, layout, a logo, and a custom background may all be changed. Use the customization tools to create a visually stunning and one-of-a-kind fashion website.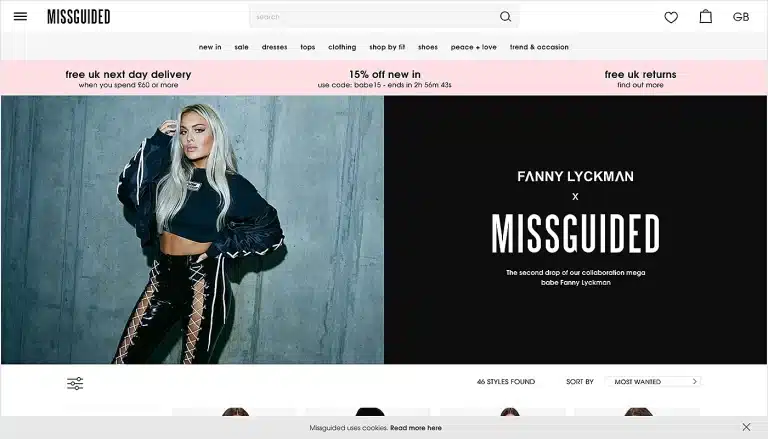 Step 5: Add Essential Pages and Content
Include crucial pages such as Home, About, Products/Services, and Contact to make your fashion website useful and appealing. Create an eye-catching homepage that highlights your most recent fashion collections, specials, or featured products. To boost your website's visibility in search engines, provide captivating and SEO-friendly content for each page. Use high-quality photos to emphasize your trendy items and provide customers with a visually attractive experience.
Step 6: Install Relevant Plugins
WordPress offers a wide range of plugins that can enhance the functionality of your fashion website. Some essential plugins for a fashion website include:
1. WooCommerce:
WooCommerce is a popular plugin that transforms your WordPress website into an e-commerce platform. It allows you to sell your fashion products directly from your website, manage inventory, process payments, and more. https://www.signmaintenance.au/sign-electrician-adelaide/
2. Yoast SEO:
Yoast SEO is a powerful plugin that helps optimize your website for search engines. It provides tools to improve your website's on-page SEO, including meta tags, XML sitemaps, and content analysis.
3. Social Media Sharing:
Install a social media sharing plugin to allow visitors to share your fashion items on various social platforms. This can help increase brand visibility and drive more traffic to your website.
Step 7: Ensure Mobile Responsiveness
With the growing popularity of mobile devices, it's critical that your fashion website be mobile-friendly and responsive. The majority of WordPress themes are responsive by default. However, it is critical to test your website's appearance and operation across a variety of devices to maintain a consistent user experience.
Step 8: Optimize Website Performance
A slow-loading website might turn off visitors and harm your fashion brand's reputation. Compress photos, minify CSS and JavaScript files, and use caching plugins to improve the performance of your website. This can help to enhance page loading speed and give your users a more enjoyable surfing experience.
Step 9: Implement Security Measures
It is critical to establish security measures to protect your fashion website from any security attacks. Update WordPress, themes, and plugins on a regular basis to the most recent versions. Install a trustworthy security plugin to monitor and prevent unwanted activity. Furthermore, utilize strong passwords and secure hosting techniques to protect your website and client data.
Step 10: Continuously Maintain and Update
Developing a fashion website is not a one-time event. Maintain and update your website on a regular basis to ensure maximum performance, security, and a new design. To improve the overall user experience, update your fashion collections, produce blog pieces about the current fashion trends, and monitor customer feedback.
Conclusion
WordPress offers a versatile framework for developing an eye-catching fashion website. You can create a captivating online presence for your fashion brand by following these ten steps. Remember to install WordPress, choose an appropriate fashion theme, customize your website, add necessary pages and content, install relevant plugins, ensure mobile responsiveness, optimize website performance, implement security measures, and continuously maintain and update your website. Your WordPress fashion website can become a vibrant hub for fashion fans and potential customers with effort and innovation.