Creating an Engaging Landscaping Website: A Comprehensive Guide
Introduction
A solid web presence is crucial for any landscaping business to flourish in today's digital age. A well-designed and comprehensive website not only draws new clients but also builds credibility and confidence. This tutorial will lead you through the critical items to include for a successful online platform if you are a landscaping professional looking to construct or redesign your website.
1. Captivating Homepage
Visitors' first impression of your landscaping company will be formed by the homepage. Make it visually appealing and simple to use. Use high-quality photographs that highlight your best work and elicit feelings associated with lovely outdoor places. Make sure your contact information is prominently displayed so that potential clients may easily reach you.
2. About Us
The "About Us" page allows you to share your brand's narrative and interact with your target audience. Share the history, mission, and values of your organization. Highlight your team members' knowledge and experience. Personalize this page to foster trust and demonstrate your dedication to offering superior gardening services. For website designs for landscaping see this.
3. Services Offered
Make a comprehensive list of the landscaping services you provide. Garden design, grass upkeep, tree pruning, irrigation installation, and other services can be classified using h3>subheadings/h3>. Describe each service succinctly, emphasizing the advantages clients might expect. Include high-resolution photos or galleries of previous projects associated with each service.
4. Portfolio Showcase
A picture is worth a thousand words, and this is especially true in the landscaping sector. Make a page only for your portfolio. Sort projects by kind, location, or any other relevant criterion. Make sure the photographs are well-organized and labeled, and that they are supported by brief captions that highlight the issues and solutions you presented for each project.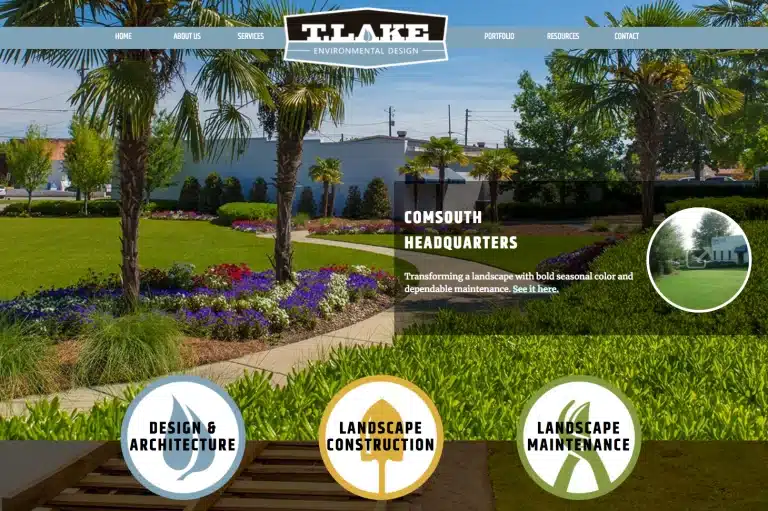 5. Testimonials and Reviews
Customer testimonials and reviews are effective strategies for establishing reputation. Create a dedicated page to showcase these testimonials, and consider strategically integrating them around the site, particularly on service-specific pages. For different types of testimonials, such as home landscaping, commercial projects, or specialized services, use h3>subheadings/h3>.
6. Contact Information and Call-to-Action
Make it simple for visitors to contact you. Include a visible "Contact Us" button that takes you to a dedicated page with your contact information, such as phone numbers, email addresses, and a contact form. Consider incorporating a live chat facility to provide instant assistance. https://www.finalhandover.com.au/quality-assurance-inspection-reports/
7. Location and Service Area
Mention your actual location as well as your service region coverage. To categorize the locations or cities where you deliver your services, use h3>subheadings/h3>. This information is critical for potential clients to decide whether you can meet their landscaping requirements.
8. Pricing and Packages
While providing exact price may not always be attainable due to the personalized nature of landscaping work, consider offering a broad pricing guide or packages to give potential clients an idea of what to expect. Make any additional costs that may occur during the project clear.
9. Blog and Landscaping Tips
A blog area on your landscaping website might be a useful addition. Share instructive articles, landscaping ideas, seasonal guidance, and industry trends. Regularly updating your blog will not only keep readers engaged, but will help increase the search engine rating of your website.
10. Awards and Certifications
If your landscaping company has acquired any honors or certificates, highlight them on a separate page. These honors boost your credibility and highlight your dedication to professional achievement.
11. Frequently Asked Questions (FAQ)
Anticipate typical inquiries from prospective customers and collect them into a detailed FAQ section. Address any concerns about cost, project schedules, materials used, and other pertinent questions. h3>Subheadings/h3> should be used to organize the questions for simple navigation.
12. Mobile-Friendly Design
Make sure your website is mobile-friendly and responsive. With an increasing amount of consumers accessing the internet via mobile devices, having a mobile-friendly website is critical for offering a consistent user experience.
13. Call-to-Action Buttons
Place call-to-action (CTA) buttons strategically throughout your website. These buttons should entice visitors to take action, such as requesting a price, booking a consultation, or subscribing to your newsletter.
14. Social Media Integration
Connect your social media accounts to your website. Include social media icons that connect to your Facebook, Instagram, Twitter, and other accounts that are relevant. Social networking is an effective tool for promoting your work and connecting with potential clients.
Conclusion
Creating an excellent landscaping website involves meticulous planning and attention to detail. You can establish a visually appealing, educational, and engaging web platform that draws new clients and sets your landscaping business apart from the competition by using the characteristics described above. To create a great user experience and long-term connections with your clients, keep your website routinely updated, give valuable material, and reply quickly to inquiries. What to include on a landscaping website?